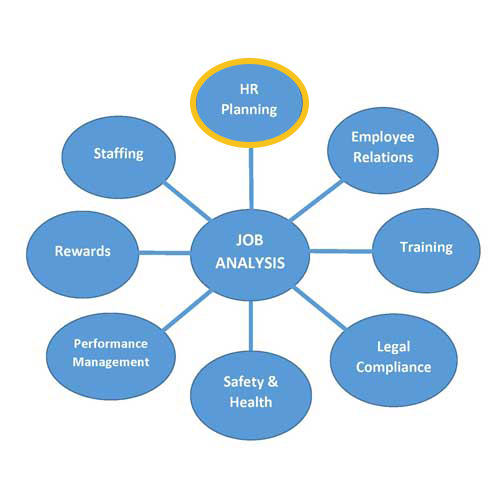 Job/task analysis (JTA) data provides essential information for management before making any organizational decisions regarding its most importance resource:  its employees!  This data can be used for the following HR planning functions:
Shows the actual number and nature of jobs within the company
Creating precise, specific job descriptions
Bring the specifics of a position in focus (data, people, objects)
Determining the relative worth or value of each position and its appropriate class
Maintaining or increasing the competitive edge of the company in a given market
An effective job analysis can help plan the organization's future workforce.  This is known as future-casting.  With the knowledge and skill requirements identified by the job analysis data, HR professionals can match their company needs with the talent of their current and future workforce.
HR professionals can use job analysis data to help identify and fill key roles within their company, now and in the future.  This type of workforce planning strategy is known as succession planning.  This is different from future-casting because it concerns key roles in upper management, which is critical to ensuring the successful and ongoing life of a business.
Stay tuned for next week's topic on how JTA data is useful for Safety and Health.
Contact Bill Salter today at wsalter@techtransfer.com and see what we can do for you!