Engaging, effective content is critical to the success of any learning program. However, there are a myriad of administrative and logistical issues related to training development, delivery, and management that consume client resources and significantly impact staffing, budgets, and schedules. Training is necessary for improved performance but sometimes does not directly contribute to the business model.
TTS reduces the burden on its clients using comprehensive learning business process outsourcing (BPO) services. These services allow clients to focus on core competencies while TTS applies its expertise efficiently and cost effectively to manage the learning supply chain in partnership with its clients.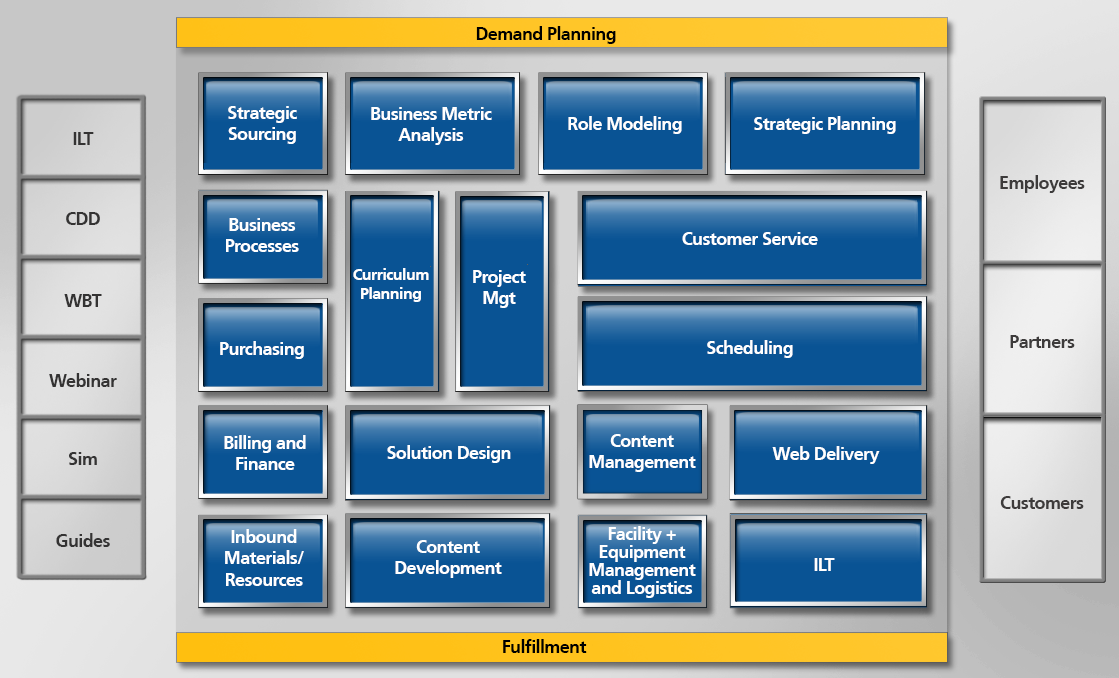 Below is an overview of the learning BPO services offered by TTS that manage the entire learning supply-chain model:
Overall Program Management – coordinate all of the initiatives associated with the BPO engagement, including platform implementation to reduce administrative processes, consolidation of vendors to secure "favored-nation" pricing, and transition of appropriate content.
Learning Services – provide learning strategy, blended curricula design, and learning objective consulting, while monitoring the effectiveness of the program.
Help Desk Services – provide Level 1 and Level 2 business process assistance, while monitoring program metrics to feed improvement recommendations to the program team.
Strategic Sourcing – sourcing of ILT events, equivalency mapping and support for single source billing.
Event Coordination – coordination of ILT events, including facilities, instructors, registration, approvals, and tracking of course completion.
Vendor Management – ILT vendor selection, management of contracts and Service Level Agreements, and invoice management.
Application Support Services – maintain hosted environment, develop learning solutions for implementation teams and monitor/document security standards.
Content Development Services – create learning objects to support transition/development of content to eLearning.
Content Management and Distribution Services – manage content and distribute class materials.