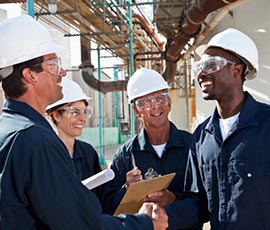 Here at Technology Transfer Services we have had the chance to work with a variety of different companies helping to improve their performance and safety all while reducing operating costs. Below are some case studies that go into details about these projects.
Distribution

Download PDF
Download our distribution case study on our work with Walgreens distribution center maintenance organizations.
Power

Download PDF
Download our power case study on our training program work with TVA.
Government

Download PDF
Download our government case study on our technical documentation project with Northrop Grumman and the United States Post Office.