Through my work as a member of Technology Transfer Services (TTS), I was lucky enough to spend some time in West Central Africa over the past few years, helping to improve maintenance and operations at industrial facilities. One of the issues that my team and I frequently encountered involved warehouse managers and their attempts to deal with spare parts degradation brought on by the local environment. The local environment included some of the worst-case conditions in the world, including extreme humidity, open-bay storage, and customs agents who ruined manufacturer's preservation packaging; however, the lessons learned there can and should be applied by warehouse managers across the globe.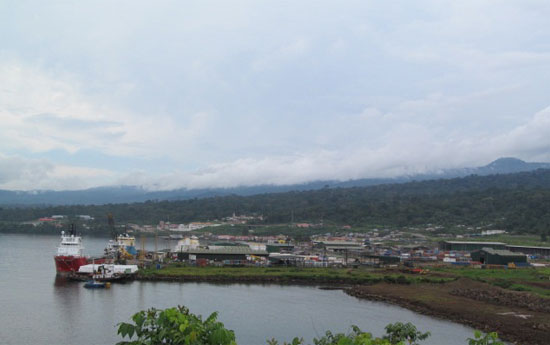 One specific example was an in-country warehouse manager that approached TTS about significant spare parts issues he was encountering. Some of his critical parts, subjected to long-term storage, were degraded to the point that they were no longer usable in the field. Besides their high value, the damaged spare parts directly hurt the warehouse budget, and he was also receiving increased pressure from field managers who blamed him for defective spare parts extending outages.
Over the course of my team's time working with him, they demonstrated a number of steps that could be taken to help improve long-term storage conditions for environmentally sensitive spare parts. The steps were roughly broken up into two categories: surveillance tasks, which could be performed by warehouse personnel with minimal technical experience, and maintenance tasks, which required a more advanced skillset to perform.
The basic tasks that the warehouse manager ended up assigning to his existing warehouse staff included:
A periodic inspection schedule with inspection points based on the specific materials
Rotation of shafts at set periods, with specific turn amounts (such as 2 and 1/4 turn) for equipment such as motors, pumps, and compressors
Local tagging and digital recording of historic inspection data
An expectation was constructed for the warehouse personnel's work, which would be subject to a detailed QA program headed up by the warehouse manager.
TTS was also able to help convince the local management that the warehouse manager had sufficient justification to have a technical assistant in place. This warehouse technician would be responsible for performing a wide range of tasks that were outside the skillset of the average warehouse personnel. This person's activities would include:
Generic:
Evaluate any component that may require long-term protection against internal corrosion for the installation of chemical emitters that are compatible with the specific material being protected.
Replacement of original packaging if destroyed in transit or due to other activities.
Coat flanges, blanks, or threads with appropriate corrosion inhibitors or protective coverings.
Pneumatic/Hydraulic Control Panels:
Plug/cover all open connection points with an approved sealant (such as certified plastic wrap).
Couplings/Gearboxes/Bearings:
Check exterior surfaces for corrosion. If corrosion is found, apply an external corrosion inhibitor.
Check any oil or grease fitting points and implement a periodic program for changing oil and grease.
Check any accessible internal portions of gear boxes for corrosion and apply vaporized corrosion inhibitor if deemed necessary.
Filters/Switches/Relays/Batteries/Switchgear Components/Circuit Boards:
Wrap items in approved protective material or plastic bags.
Place a desiccant pouch in the bag to help remove any residual moisture.
Use water-resistant adhesive tape as necessary.
Check specific gravity of electrolytes when required by various battery types.
Transformers:
Verify and maintain the oil level and apply vaporized corrosion inhibitor to protect the air void above the oil level.
Nitrogen blanket may also be applied to air void for additional protection.
Motor/Pump:
If motor has drain plugs, they should be removed and stored with the motor.
Wrap machinery in protective material to prevent corrosion.
Insulated motors may require an environmentally controlled space to stop condensation from forming.
Check insulation resistance on a monthly basis.
Remove any carbon or graphite packing from pump stuffing boxes, and fill stuffing boxes and gland follower with corrosion inhibitor.
Apply corrosion inhibiting powder to pump internals if compatible with final intended use.
Cover flanges and other openings with protective material.
Check grease/oil for pump bearings as necessary.
Belts/Gaskets:
Store in environmentally controlled area.
Place in approved plastic bag or wrapping.
Place desiccant bag in a plastic bag to remove residual moisture.
Valves:
Wrap in approved plastic wrap.
Seal with water-resistant tape.
Plug instrument air connections.
Install corrosion inhibitors for long-term storage.
Beyond this list, there were also a range of other activities identified for the warehouse technicians to perform that easily allowed for their need to be justified.
As a result of the developed long-term storage preservation program, the warehouse manager was able to reduce his long-term losses due to material degradation. Even more significant, the facility as a whole saw an almost immediate reduction in their annual downtime. Warehouse personnel were able to identify severely deteriorated materials by restocking them before they were needed, and they were able to provide higher quality materials to the field going forward. These also led to a decrease in unanticipated material failures in the field.
To learn more about this project, and others like it, contact us today!
Written by: John Hoover, Process Improvement Specialist at Technology Transfer Services