A new year, a new you…and odesie® is on track to make 2014 the best year ever! Today, TTS unveiled the redesign for their odesie® learning environment.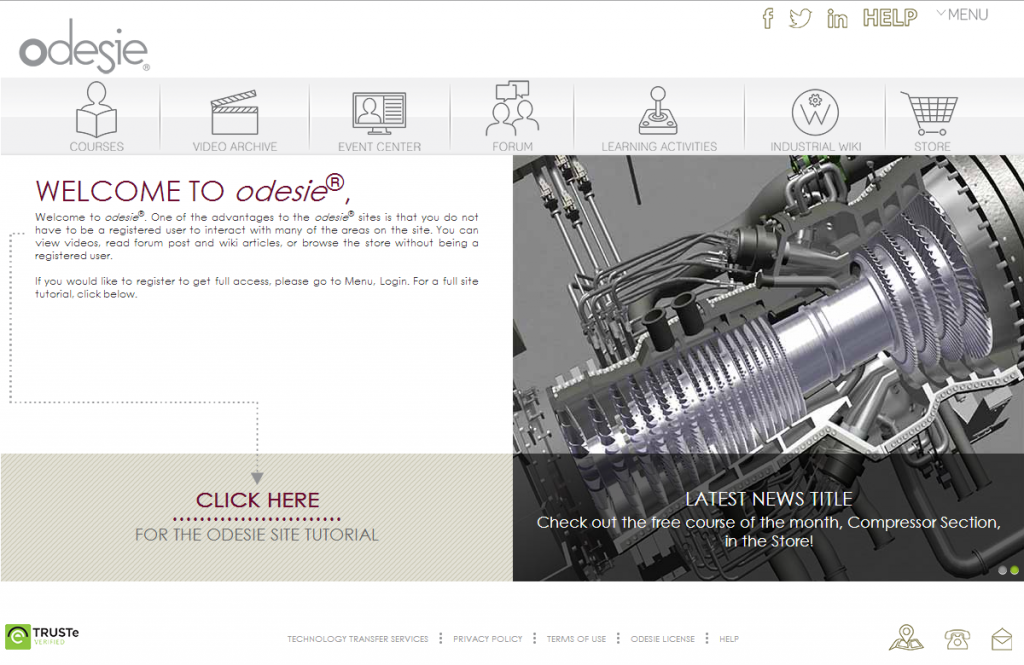 Online Dynamic Enterprise Solution for Industry Excellence – odesie®, is a learning environment where an operator or technician seeking to learn about a specific piece of equipment logs on to a single portal. He or she then can search a vast Industrial Wiki for the topic, in context, launch a short online learning module, interact, and ask questions to peers inside and outside the company, teleport to a virtual world to look at the equipment, and seamlessly go back and forth between each of those learning opportunities in any order.
odesie® is the result of a strategic vision to create an unprecedented virtual learning experience that captivates and engages the learner at a mental and emotional level. This solution was created to build synergies between numerous disparate learning tools to provide the learner with a symbiotic virtual learning experience. odesie® changes the learning process to make it faster and more effective through reinforcement and more engaging content within a contextual framework.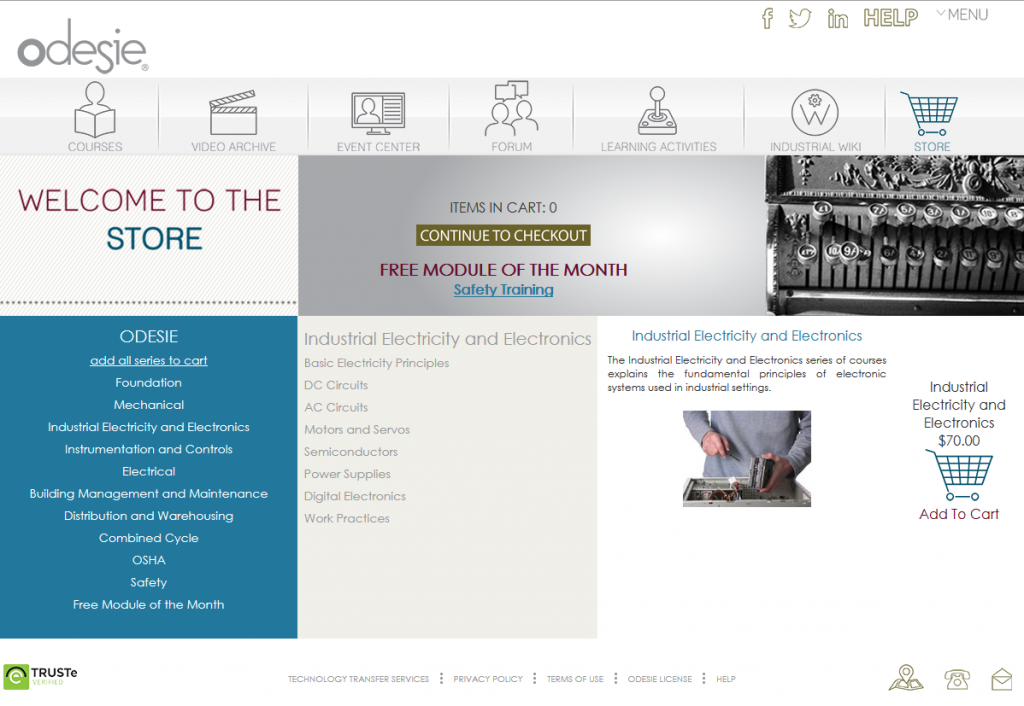 One of the newest additions you will find on odesie® is a store, where you can purchase our eLearning modules in a simple, fast, and secure manner. Modules are available by series, subject area, or course level. Be sure to stop by monthly, where you can take the "Course of the Month" for free!  Not looking to register?  That's ok! You do not have to be a registered member to interact in the community. Unregistered members can still watch videos, read forum posts, read the Industrial Wiki, and play all of our games during our "odesie® Grand Opening."
Stop by, take a look around, and let us know what you think of the new design. We'd love to hear from you! www.myodesie.com