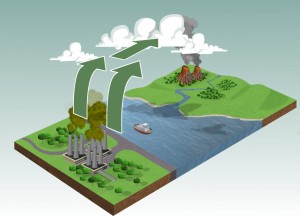 "Whether it's a technical drawing or a full-blown interactive virtual environment, TTS can provide your workforce with effective, visual learning aids."
Did you know studies from Ohio State University have shown that only 10% of information received through traditional, lecture-based methods is retained 3 days later? That's no way to learn!
Here at TTS, we believe technological advances in media play an enormous role in training. We create three-dimensional models, virtual worlds, animations, and vibrant illustrations to keep the user on their toes and enthused to learn. Users are transformed from observers to participants, giving them the power to see as well as do.
Our thoughtful visual aids help the learner process and retain information much faster and more reliably than the boring, traditional methods of teaching. TTS offers the following visual solutions:
Simulations/ Virtual Procedures
UI/UX Design
Animations
3D Models
Illustrations
Technical Drawings
Auto CAD Models
Web Design
Motion Graphics
Logo Design
Info Graphics
Website Design
Print Design