FOR IMMEDIATE RELEASE
March 31, 2014
 OCULUS RIFT TO REVOLUTIONIZE INDUSTRIAL TRAINING
Are Oculus Rift Virtual Reality Goggles the Next Big Thing in Educational Technology?
Tampa, FL, March 31, 2014– Technology Transfer Services (TTS) is proud to announce the development of industry leading virtual training environments built around the Oculus Rift goggles.
"TTS builds immersive learning environments through the combination of virtual worlds, instructor-led training, site-specific training, custom eLearning, and simulation to cost-effectively train your workforce." – TTS CEO Lou Rivera
Since 1994, TTS has been widely recognized as a leader in Maintenance and Operations services. In recent years, TTS has emerged as the world's largest blended learning company focused on Maintenance and Operations optimization. In  2012 TTS was awarded the IACET Exemplar Award for External Training in Maintenance and Operations. Presently, TTS is the leading the charge in educational technology with its development of an Oculus Rift supported virtual training environment.
"When you put on the goggles, it's different from anything I have ever experienced in my life!" – Facebook CEO Mark Zuckerberg
Emphasized through Facebook's recent $2 Billion purchasing announcement, Oculus Rift is a truly game changing technology. TTS is working to bring that same technology to its industrial and manufacturing clients. Billions of dollars, spent every year, for employees to travel around the globe for "onsite training" can now be saved as companies have the option to bring the same onsite experience to the employees for a fraction of the cost. This immersive technology has the potential to revolutionize the way training is conducted, in the coming years.
If you would like more information about this topic, please contact Tony Foskey at (813)908-1100 or email at AFoskey@TechTransfer.com.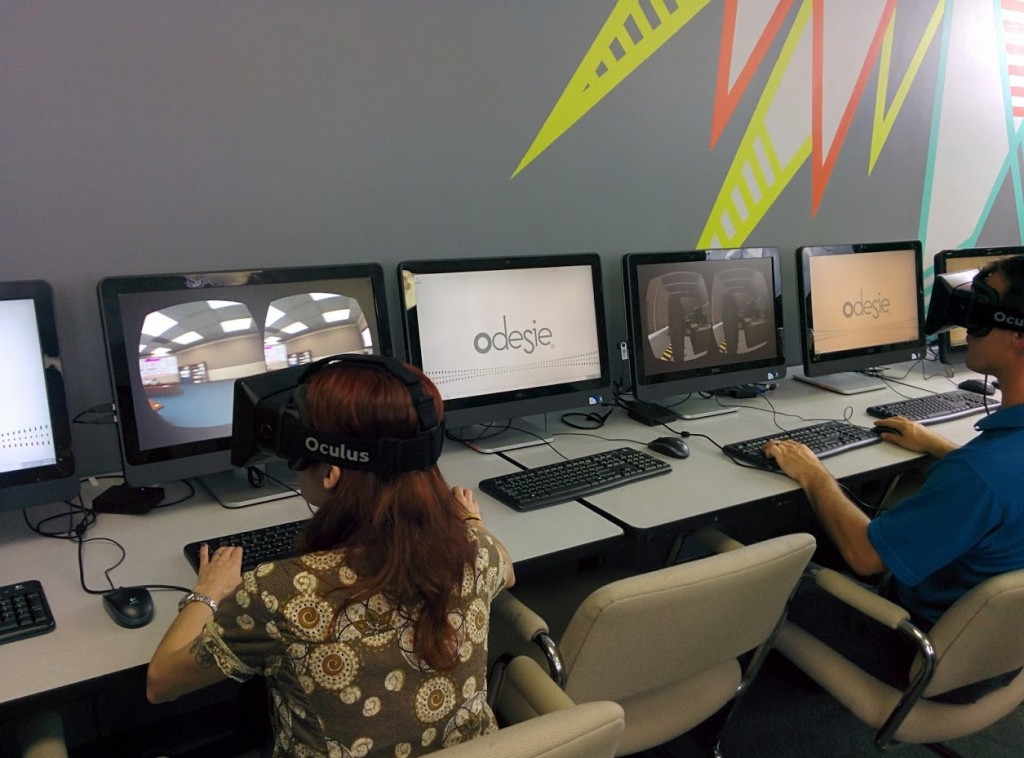 TTS Employees Working on developing the Oculus Rift enabled Power Plant Training Simulation in Tampa, FL