Background
The Maintenance Assessment Process (MAP) is an evaluation of the current state of the maintenance function of a corporation, company, or facility. The purpose of the assessment is to gauge how capable the maintenance function is in supporting the goal of operational excellence.
Approach
Prior to the MAP a list of documents is sent to your management team to prepare for the assessment. This allows both sides to prepare for the most effective site visit. A schedule will be established for interviews and observations.

The on-site MAP consists of a review of maintenance programs and maintenance record-keeping by a team of two assessors using a three-pronged approach:
Interviews are held with facility managers, maintenance managers, planners and schedulers, technicians, and other appropriate personnel. The interviews are structured and linked to the assessment scoring criteria. During the interviews, the interviewer may request to see additional documents, examples of programs or processes, etc.
Performance of maintenance will be observed from planning, staging, shift meetings, and actual performance of preventive/predictive maintenance tasks.
Observations of equipment condition will be noted as well as the condition of shops and storerooms.
Data and technical information collected during the visit will be evaluated for process adherence and completeness.
Assessment Scoring Criteria
The assessment specifically scores the client (against Best in Class industry standards for over 450 different criteria) in the following areas:
Corporate Structure
Management Oversight
Production Involvement
Training & Growth
Teaming
Human Resource Management
Planning & Scheduling
Work Cycle
Repair Parts & Warehousing
Preventive Maintenance
Predictive Maintenance
Information Exchange
CMMS
Metrics & Measures
High-Level Approaches
Safety

These criteria are evaluated and scored using our quantitative grading calculator, the Maintenance Assessment Process Standards (MAPS) tool.
After the Assessment
TTS conducts an exit interview with senior management reviewing high points of the assessment. After the assessment is completed, a complete report is provided identifying strengths and areas for improvements. This written report will be delivered within 30 days of assessment completion.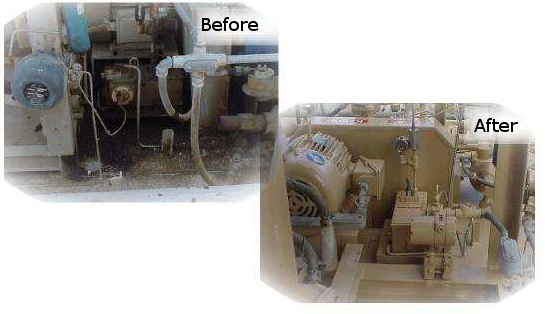 With this starting point you are on the way to a more efficient world class organization.