Customized On-Site Programs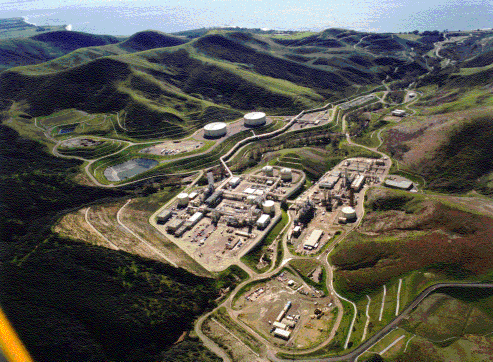 Training is an investment and you want to get the most effect for the investment. TTS provides a combination of learning technologies blended to produce the best results. By evaluating your current workforce we can recommend the proper training path to take. A blend between online learning, classroom training and hands on application of skills optimizes your return on investment.
Services
From Nigeria to Russia, the Philippines to the U.S. Gulf coast TTS has supported the maintenance programs of major oil, gas and petrochemical companies. Our Subject Matter Experts have extensive maintenance experience and bring established best practices to your organization.
Winner of IACET Exemplar Award for Training in the Oil & Gas Industry
Experience Includes:
ExxonMobil Corporation:
CMMS Support (SAP)
SAP Asset Management
On-Site Training
P&ID Revisions
CAD
Procedure Development
On-line Training
Instructor Led Training
Maintenance Optimization
El Paso Energy:
Developed and conducted several training courses including:
GE Frame 3 Engine & Compressor Operations
Smart Transmitter Testing & Calibration
Corrosion Control & Cathodic Protection
Ultrasonic Meters
Basic Instrumentation & Control Loops
PID Control Systems
Maintenance & Repair of Valve Operators
Pipeline Operator Procedures
Shell Oil:
Performed Maintenance Assessments at numerous onshore and offshore facilities in the following nations:
Oman (POD)
Malaysia
Brunei
New Zealand
Performed maintenance training in Nigeria
Denmark (Maersk)
Russia (SEIC)
United Arab Emirates (GasCo)
Philippines
Area Energy:
Performed a Training Needs Analysis and developed training modules for the following crafts at several sites throughout California:
Well String Operators
Oil Treating Operators
Gas Plant Operators
Water Plant Operators
COGen Operators
Compression Operators
Senior Reliability Specialist
Representative Client List:
ExxonMobil
El Paso Energy
Shell Oil
Aera Energy
Conoco
Phillips66
"When Technology Transfer Services takes on one of my training job projects, simple or complex, the job always gets done on time and in a professional manner."
-Thomas Renfro, Training Manager, El Paso Energy