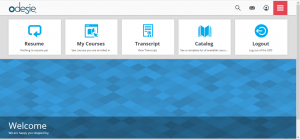 "Like good friends, our team works closely with each client to guarantee the learning solution meets their training needs."
Did you know TTS implements custom learning management systems for some of the largest corporations in the world? Supporting 5,000 plus users, we are quickly becoming the industry frontrunner in the eLearning field. Whether it's implementing learning paths and competencies, programs, or skill-specific qualifications, our creative team and programming experts skyrocket learning management systems to a whole new level.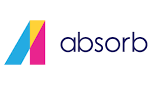 TTS is a trusted Absorb partner, which allows us to blend our years of experience with a robust LMS. We believe customization is not only important, but the key to ensuring that your vision becomes a reality. The phrase, "that can't be done," is never our answer. We understand your company's branding and cohesiveness is important, which is why our Graphic Artists and Programmers create customized themes that are personalized for each client.
The implementation and design of your Absorb powered LMS will include:
Installation

System permissions
User authentication and registration methods
Role archetype settings
Language customization
Audience management
Hierarchies framework
Repository management
Migrations and upgrades

Learning

Create development plans
Course management
Course activities
Competencies
Wiki
Forums
Train the Trainer
Admin training

Reports

Custom reports
Record of learning
My Team
User reports

Grading

Completion tracking
Export methods
Aggregation methods
Scaling

Appearance

Custom theming
Branding
Custom design