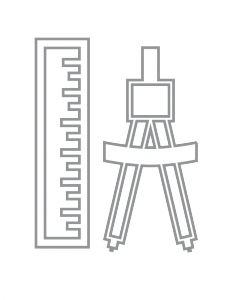 Do you have a manual or guide that you hand out to new staff or clients? Wouldn't it be great to hand out a guide that you know they would not be able to put down? We have the ability to take your old content and resuscitate it into an interactive and engaging format that people will not be able to pry their eyes off of!
Here at TTS, we believe technological advances in media play a pivotal role in training and education. Our vast lineup of solutions has the ability to bring your company into the forefront of your industry by transforming the users from observers to participants in their learning. Whether it's a technical drawing or a full scale, interactive virtual environment, our thought provoking visual aids help the learner process and retain information much faster and more reliably than the boring, traditional methods of teaching.
One of the important facets to TTS' solutions is engaging their users through interactivity. Our award winning immersive portals and virtual worlds allow participants to have a real life experience, but without the threat to safety. TTS has the resources to design any environment you need to train your team and learn without risk to the health and safety of the learner or others.
If you have an idea of what you want your company's materials to look like, we can bring it to fruition. Our team is quite methodical and utilizes an enhanced ADDIE method when conducting projects. We start with your concept, create a detailed plan to map out the workflow, then build them into models, videos, modules, learning programs, portals, etc. And in the end, what was originally laid out on paper will suddenly become a fully vetted, functioning, and outstanding product.
We can even make your videos stand out! TTS uses an arsenal of tools to catapult your videos above the rest. Through green screen integration, 3D graphics, kinetic text, and stop-motion graphics, we transform your standard video into an award-caliber performance that will leave the viewer wanting more. Since most people are visual learners, it is far more impactful to present striking, detailed, and captivating videos to express your instructions or information than just providing reading materials.
By adapting your information into the eLearning format, we give your learners an opportunity for greater retention and understanding of the material. Your content can go from being words on paper to interactive and fun modules that will help the student fully engage in the material. Our visionary staff of artists, animators, video specialists, and programmers has the proficiency to breathe life into your company's brand, logo, website, and practices. Collaborative, consistent, and supportive — let TTS assist you to your success!
The following links are services offered by TTS that directly relate to Custom Design: